A mirror should not be missing in your home. In the living trends, you often see the mirror as a home accessory in the interior. That is not surprising because a mirror is an added value for your living room. But what benefits do you create by placing a mirror in your home?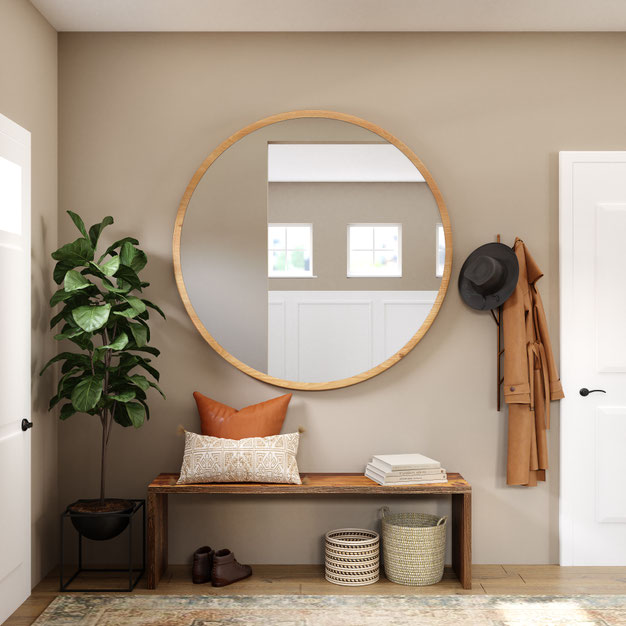 The advantages of a mirror in your interior
Mirror Mirror on the wall
Where round mirrors are very trendy, there is now the comeback of the square and rectangular mirror. Mirrors on the wall are ideal. In addition to being decorative for the living room, it is also useful to take a look at it yourself. How are your hair and your make-up has not run through? The wall mirror can be an eye-catcher in the living room. You often have a place in your interior that looks boring at first sight. For example in a niche or in a central place such as above the sofa. Place a mirror on the spot with a nice frame such as mirror copper. Copper is the trend of the moment and adds warmth to your home. The warm color can be nicely combined with earth tones. Copper can be used well in any living style, whether it is industrial, romantic, or modern.
A rectangular mirror with a neutral look is a silver mirror that fits into any interior. Silver is an accent color that can be beautifully combined with other home accessories in your living room, such as plant pots, vases, and photo frames.
Why a mirror in the living room?
As mentioned, there are many advantages to placing a mirror in your living room. One of the most important advantages is that when you place a mirror, your living room appears many times larger. A mirror is ideal, especially for smaller homes. By placing a mirror, the space in your home becomes optically larger because the mirror reflects part of the room in the mirror. This provides more depth and more light in your home. If you want to increase the effect, even more, place mirrors on two adjacent walls, which are at an angle to each other.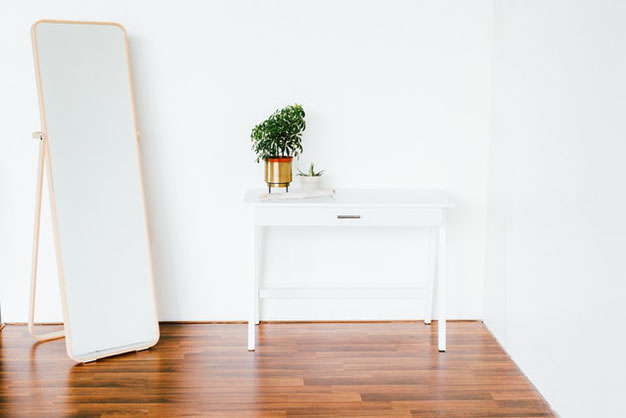 Tips for placing a mirror in your interior
Everywhere in the house, you come across the mirror
In addition to the living room, you can also place a decorative mirror in the hall. A rectangular mirror makes your hall look longer or deeper. Mirrors can be found everywhere in the toilet, in the bathroom. And don't forget the full-length mirror in the bedroom. A beautiful long mirror in which you can see if your clothes are completely the way you want them.
In short, in every corner of the house, there is a nice place to place a mirror.
Do you have mirrors in your interior?